da Vinci Jr. Pro X+
da Vinci Jr. Pro X+ Designed for Makers, by Makers
da Vinci Jr. Pro X+ is a reliable and versatile desktop 3D printer that gives makers the freedom to create. Loaded with features, it delivers high-quality 3D prints on a wide range of materials.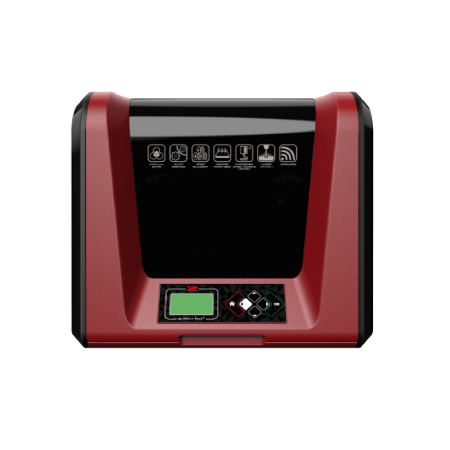 Your maker journey starts here
Unleash your inner maker with these exceptional features on the da Vinci Jr. Pro X+ desktop 3D printer
● Bigger print volume.
6.9″ x 6.9″ x 6.9″
● Layer resolution.
Up to 20 microns
● Open filament system.
Print with 3rd party 1.75 mm materials
● Max nozzle temp of 260 °C.
Experiment with more materials like ABS and metallic PLA
● Connect to print.
Send print jobs wirelessly
● Safety sensor.
Ensures safety by auto-pausing print jobs when door is open
● Jam detection system.
Auto-pauses when jams occur. Helps you save filament and allows you to resume your prints.
● Multilingual 3.4″ LCD screen.
Effortless control of your 3D printer
Quality 3D Prints with Heated Print Bed
Improved Print Quality
The da Vinci Jr. Pro X+'s print bed distributes heat evenly and keeps the extruded material warm. This helps to prevent warping and produces high-quality 3D prints with materials like ABS.
Innovative 9-point Auto-calibration Feature
Set up your 3D printer effortlessly. With just a click, a calibration system automatically measures the distance between the nozzle and print bed at 9 points. It uses this info to adjust the extruder height during printing — producing 3D prints with the best possible accuracy and quality.
Better Adhesion and Easier Removal
Your models adhere and print better with a durable PC (polycarbonate) sheet and a flexible, removable build surface. When printing is completed, enjoy the convenience of taking out the build surface first, before easily removing your prints.
Unlock the full potential of
your 3D printer
New Dual Cooling System
Two cooling fans are fitted on the extruder of the da Vinci Jr. Pro X+. This new dual cooling system helps to prevent the extruded material from stringing and drooping. With better cooling, you get 3D prints with improved quality and smooth surfaces.
Easily Upgradable
The da Vinci Jr. Pro X+ comes with a quick-release extruder that lets you switch and upgrade easily to our Hardened Steel Nozzles* and laser engraving module add-on*.
*Optional upgrades that are sold separately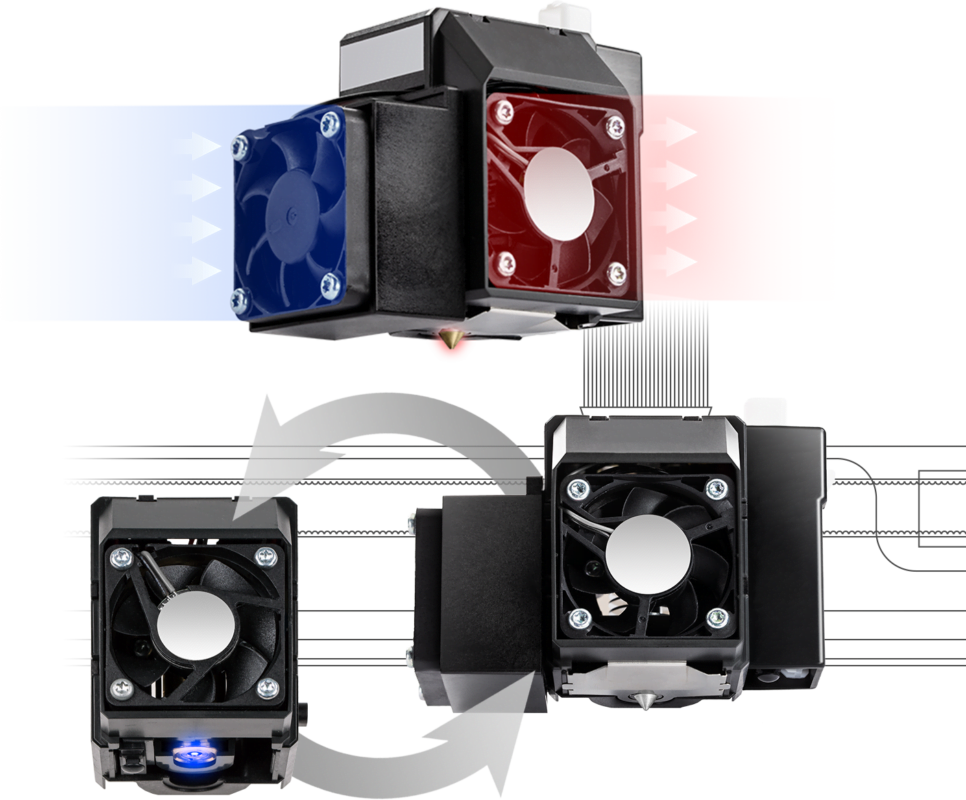 Unique 3D Prints with Composite Materials
Every maker's dream. Make a one-step upgrade to our Hardened Steel Nozzle on the da Vinci Jr. Pro X+. These wear-resistant nozzles are designed to withstand abrasive materials, letting you 3D print composites like carbon fiber and metallic PLA filaments.
Get Creative with Laser Engraving
A simple upgrade lets you turn the da Vinci Jr. Pro X+ into a laser engraver. Upload your image files to our free software tool, XYZengraver and start creating unique engravings in vector or raster mode, on a range of materials.
*Compatible Engraving Materials
Paper, Cardboard, Leather, Wood, Plastic
NFC Chip for Optimized Material Profiles
Our 2nd generation chip that's attached to the filament spool ring, which transfers data regarding the material, to the 3D printer. This automatically sets up the optimized profile of your material and lets you know how much filament is left.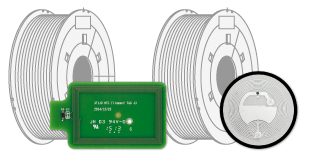 Open Filament System for Limitless Possibilities
Your 3D printer's open filament system lets you print with 3rd party materials. You also get to choose from XYZprinting's full range of 3D printing filaments, regardless of their chip type — simply use the filament without its chip and select the 'default' profile for your material on XYZprint.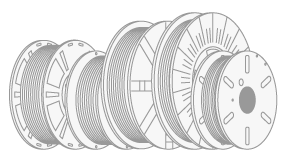 Specifications
Print Technology

FFF (Fused Filament Fabrication)

Max. Build Area (WxDxH)

175 x 175 x 175 mm

Layer Resolution

20 – 400 microns

XY Positioning Precision

X/Y 12.5 micron

Z Positioning Precision

Z : 0.001 mm

Printing Software

XYZmaker Suite / XYZprint Hub

Supported File Formats

.stl, .3mf, .obj, .igs, .stp, .ply, .amf, XYZ Format (.3w), .nkg (.stl,.3w), G-code

Material

Material Compatibility

PLA/Tough PLA/PETG/Antibacterial PLA/ ABS/HIPS/Wood PLA/*Premium Metallic PLA /*XYZ Carbon Fiber (*Optional Extruder)

Support 3rd Party Material

YES

Filament Diameter

1.75 mm

Extruder

Nozzle Diameter

0.4 mm

Number of Nozzles

1

Nozzle Temperature

Max. 260 °C / 500 °F

Max. Moving Speed

160 mm/s

Print Bed

Print Bed

Removable and flexible print bed + PC Sheet

Leveling

AUTO

Hardened Steel Nozzle (Optional)

Nozzle Diameter

Material Compatibility

Premium Metallic PLA / XYZ Carbon Fiber

Nozzle Temperature

Laser Engraver Module (Optional)

Engraving Area

17 cm x 16 cm

Laser Engraver

Optional

Laser Wavelength

406 nm + 8 nm/-6 nm InGaN

Output Power

350 mW ± 10%

Laser Engraving Software

XYZengraver

Supported Image Formats

.jpg / .png / .gif /.bmp

Hardware

Filament Feeding System

YES

Stepper Motors

1.8° HB Stepper Motors

User Interface

3.4″ LCM

Language

Multilingual

Connectivity

USB 2.0 Cable, Wi-Fi 802.11 b/g/n, SD card (minimum is 16GB in size)

System Requirements

Operating Systems

Windows 7, 8, 8.1, 10 (64 bits)
MAC OS X 10.12 , 10.13 , 10.14

Operating Systems on Mobile Devices

Android 5.0 and above
iOS 10 and above

Minimum Hardware Requirements

For PC: CPU 4th Generation Intel® Core™ i5 Processor or more / RAM: 8GB / Hard disk space: 20GB or more

For MAC: RAM: 8GB / Hard disk space: 20GB or more

Operating Requirements

Power Requirements

100V ~ 240V 24V/180W

Operating Temperature

15 ~ 32 °C / 59 ~ 89.6 °F

Operation Humidity

30 ~ 60 % RH (no condensation)

Storage Temperature-Filament

10 ~ 40 °C / 50 ~ 104 °F

Size & Weight

Product Dimensions (WxDxH)

16.54″ x 16.93″ x 14.96″ (420 x 430 x 380 mm)

Product Weight

13kg (28.66 lbs)

Packed Dimensions (WxDxH)

19.88″ x 23.15″ x 18.7″ (505 x 588 x 475 mm)


Packed Weight

18 kg (39.68 lbs)
Septillion Professional Additive Manufacturing, 3D Printing Expert, Authorised Reseller from XYZprinting in Thailand